Listen to EJP on your Desktop or Any Mobile Device Without an App!
24/7 World Radio brings you The Eric Jon Phelps Show every Monday, Wednesday and Friday from 10am to 12pm EST.
Visit: 24/7 World Radio Website
Our HTML5 Player means you don't need Flash. And our Smart Mobile Link (pictured below) means you don't need an App! It just works, and on nearly every mobile device.
From your mobile device, click this link: 24/7 Mobile Link
It goes everywhere a link goes. Share it on all your social networks, text it and/or email it.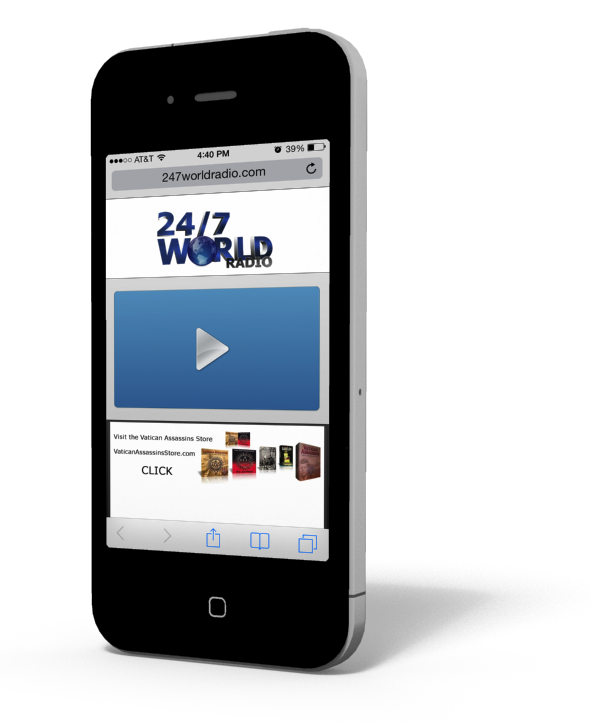 Only registered users can comment.