Jesuit-Ruled Anglo-American White Power Structure Behind Bolshevik Revolution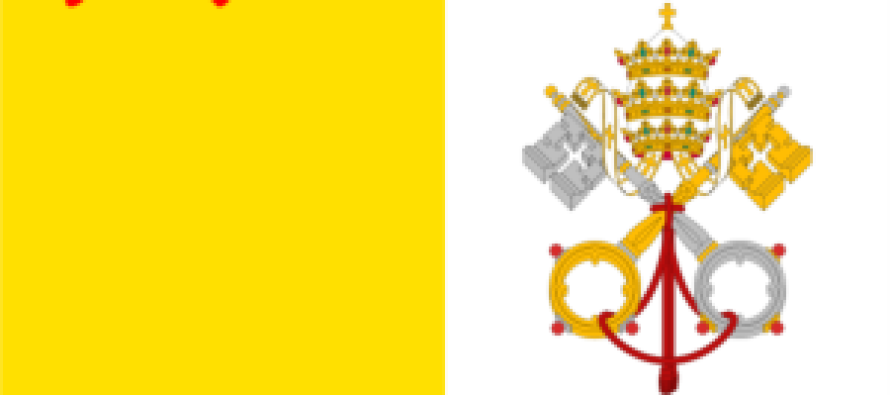 Yes, the pope's De Facto "Holy Roman" Fourteenth Amendment, Socialist-Communist, Cartel-Capitalist, pro-Socialist-Fascist, pro-Labor Zionist, pro-Wahabbi/Sunni Islam, American Empire has been the hammer of the Jesuit papacy for the last one hundred years.  All nations must be submitted to the pope's Temporal Power or perish.  All nationalists must convert to Jesuitical internationalism/cosmopolitanism or die at the hands of either the Order's communists or the Order's fascists.  And most assuredly, all Bible-believing "heretics" and "liberals" must be given "the poison cup, the strangulation cord, the steel of the poniard or the leaden bullet " pursuant to the Jesuit oath of the Fourth Vow.The following are a few emails from Brother Dennis, an Australian missionary in the Philippines.  He has awakened to the fact that Washington ("District of Catholics") and London were the real culprits behind the Black Pope's Bolshevik Revolution.  In speaking with an older Russian man just this last weekend, Gregori told me he had known for the last forty years that America and Great Britain aided the Bolsheviks in overthrowing both the Russian Czar and the Russian Orthodox Patriarch.  He also said that thousands of Russian Imperial soldiers aided the Bolsheviks while many of the officers of the Czar's secret police, the Okhrana, became members of the Bolshevik Cheka led by a Jesuit-trained Polish nobleman, Grand Inquisitor Felix Dzerzhinsky.
From 1917 to the present, Russia has been under the oppression of the Jesuit papacy.  As your Editor proved this in VAIII, even so Brother Dennis further substantiates this horrible truth in his emails below.
_____________________________________________
April 24, 2012
EJP,  I finally got a handle on Russo/Japan War 1904/5.  Seems like the Russians were betrayed eg., when a Port was surrendered Japs found tons of hidden ammo & food.  All the battles were even until Tsushima; Russian fleet (no intention of fighting) was ambushed by Japs.  Just wondering how Jesuits pulled this off even w/ Rasputin's help – any relation to Putin?  Russia was full of patriots & revolutionaries at once.  Blamed Nicolas II for defeat.  Got any links on expose of this?   DY
April 24, 2012
EJP,   While researching Russia, I ran into WWII betrayal as well.  Utterly disgusting how the Allies betrayed Russian, Czech, Polish etc POWs  into the hands of mass murderer Stalin & Tito.  The Allies pretense of being against Communists fooled a lot of people.  I can see how the Jesuits have some nasty things in store for us in WWIII.  Do you have any links on this?  Nicolas II before 1918 got blamed for everything set up by Jesuits.  How did they orchestrate overthrow of world power Russia 1918 – a monumental task?   DY
April 24, 2012
EJP,   Did some research on WWI Russia & Jesuit betrayal ie., Lenin, Trotsky takeover.  Vladivostok & Siberia 1918-1919 had Allied forces (US, France, UK, Jap, Czech)  official line fighting against Bolsheviks, but they kept Trans-Siberian Railroad in good shape & turned it over to Bolsheviks.  Admiral Kolchak (patriot) fought Red Army; at first he won, but then lost; surrendered to Czechs under UK command, who turned him over to REVKOM to be shot – betrayal.  Same deal in east; great White Russian forces were betrayed.  Gen Wrangel fought then got out w/ his forces rather than be slaughtered by Reds.  US/Allied  official line fighting against Bolsheviks, helping patriotic White Russians got to be a lie, coz White Russians were not resupplied & supplies came from US.  Got any links on this?   I have to read between the lines, coz the official line is a total lie.  Antony Sutton vid on "Wall Street helped Bolsheviks" & his statement "there were US forces in Siberia 1918*u.mc1606.mail.yahoo.comr Bolsheviks."    DY
April 25, 2012
EJP,  I'm shocked to find out Allied forces (including American) betrayed Russians etc, in wwi & ii.  And supposedly we were fighting for freedom against Communism in Korea & Vietnam.  America did the same thing to China; resupplied the Com's & cut off the nationalists.  Got any links on this.   DY
April 25, 2012
EJP,   White (as in monachists) Russian armies had to have professional military officers including Cossacks – Russia's best.  Bolsheviks must have had garbage, slime-bucket leaders & fighters plus no time to train & no battle experience. What were the Allies doing in Eastern (Archangel & Murmansk – Allied supply ports) &Siberian (Vladivostok Allied supply port) Russia?   Since Bolshevik butchers cant beat professional loyal military armies the Allies were there to betray White Russian armies; deny them resupply & guarantee defeat (enslavement of Russia) by the slime bucket Bolsheviks.   The Allies had the MAJOR hand in betraying Russian forces.  The history books on web are disgusting liars about this.  Every American ought to be outraged about FDR, Churchill, French, etc., yoking up w/ mass murderer Stalin to betray Russians, Slavs, Poles, Czech, etc., 2nd go round WWII.  The Jesuits have a BIG betrayal planned for us in wwiii & most Americans ain't going to bother to find out the truth.  HELP!! any links on this?    DY
April 30, 2012
EJP,   Hard to imagine Nicholas II betraying own nation & his grandfather Alexander II desired to do some great reforms.  What exactly is Jesuit's appeal to these world leaders? Rev 17.2 "and the inhabitants of the earth have been made drunk with the wine of her fornication."   "Her" being the Great Whore.  Just wondering what is the wording of their appeal?   To think they are total slime balls having deceived the entire world.    DY
______________________________________________________
In conclusion, an American Jesuit of Georgetown University stated it plainly.  Knight of Malta and Jesuit priest Edmund A. Walsh wrote in his Total Empire: The Roots and Progress of World Communism (Milwaukee: The Bruce Publishing Co, 1951) page 28:
"In a previous volume, The Fall of the Russian Empire (1927) [on page 20], I expressed the conviction that the Russian Revolution of 1917 was the most significant single political event in the history of Western civilization since the decline and disappearance of the Roman Empire."
Walsh then gave his analysis as to how that revolution was easily precipitated, secretly by his ubiquitous Company of Jesus.  In his The Fall of the Russian Empire, page 18 he revealed:
"And you cannot help but agree that this heterogeneous admixture of races, religions, and antagonistic interests contained within itself the fatal germs of domestic discord, the seeds of fratricidal strife and bloody revolution, to end eventually in complete economic and social disintegration."
Add to this the high treason of the Russian Czar loyal to Rome; add to this the occult Jesuit presence led by Bishop Ropp; add to this Allied military aid to the Jesuit Bolsheviks; add to this the pope's deceptive international press and we can why there was a successful overthrow of the Russian Orthodox people at variance with the Jesuit Papacy.
The coup d' grace occurred in 1922 when Stalin was directed by Jesuit Walsh to readmit the Society of Jesus back into Russia.  For the Order had been expelled by Alexander I—Russia's greatest Czar—since 1820.  Now the devil's Jesuit henchmen were back with a vengeance.  While Jesuit Walsh sat next to his minion in the White House in 1933, 33rd Degree Freemason Franklin D. Roosevelt formally recognized the government of Jesuit Joseph Stalin in Moscow.  Then 33rd Degree Freemason Henry Ford sent workers and machinery to build the first cars and tanks at Gorky truck plant in the USSR.  Later,  Skull and Bonesman Averell Harriman signed the iniquitous Lend-Lease Act in 1941 giving Stalin's government 11.3 Billion US Dollars (Federal Reserve Notes from Rome's Fed Bank) to "fight the Nazis"—the creation of another brother Bonesman, Prescott Bush, Sr.
This Soviet Frankenstein monster (created by its American mad scientist)—presently under the guise of "the Russian Federation"—was created and fully intended to be used against the apostate White Protestant and Baptist American peoples.  Once these accursed "heretics"  are out of the way, then the Order will engage in their sanguine, orgasmic delight in mass-murdering Americans responsible for their fascist military dictator killing over six million North American Jews while the American Empire was under martial law.  Your Editor has called this national judgment of the Risen Son of God "the Sino-Soviet-Muslim Invasion."
The only hope is a national repentance of God's Reformation Bible-believing people composing the true Church of Christ in North America.  For without our repentance and turning to the Lord from our great political sins, we, as well as our nation, are finished—to the utter delight of the Jesuit Superior General headquartered in his war room, Borgo Santo Spirito, Vatican City.
Only registered users can comment.