Credit Card Debt Eliminiation: Ministry of Reformation-Bible Puritan-Baptist Church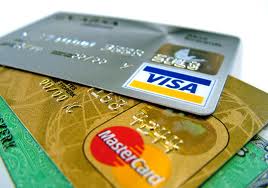 Your Editor, as Elder Bishop of Reformation-Bible Puritan-Baptist Church, specializes in eliminating debt.  First the sin debt common to all sinners in Adam is addressed through the preaching of the true Gospel of the risen Lord Jesus Christ (I Corinthians 15:1-4).  When our personal sins are forgiven through repentance from dead works and faith toward God via belief of the gospel, we now possess eternal salvation never to be repented of.  We now have access to God the Father through Jesus Christ, our heavenly High Priest, having entered into New Jerusalem's Temple in Heaven to make continuous intercession for us.  We are forgiven our sins and can now boldly seek God our Father in Jesus' name for our every concern, God to provide all our need in Christ Jesus according to his riches in glory (Phil. 4:19)!
Now that we are forgiven our sin debt through Christ, we need to address our financial debts, for we are to owe no man anything save the Gospel of Christ (Romans 13:8).  And dare may we say that most believers in Christ have credit card debt they can really never repay.  Well, there is good news.  One of the ministries of Reformation-Bible Puritan-Baptist Church is the elimination of credit card debt into which we were enticed by the banks controlled by the Jesuit Papacy.  You see, we were never loaned anything of real substance from the banks.  In using the credit card, we obtained our goods at the point of purchase and the merchant was paid.  But it is the banks that are holding the obligation to be paid and because these banks have engaged in the deception of substance loaned via a line of credit created out of thin air, these banks should be called to account for this deception, a deception to which we ignorantly consented.  Hence, RBPB Church has a tested and proven method of eliminating credit card debt, which mounting personal debt is nothing more than usury condemned by the Word of God.
Since the borrower is servant to the lender, the people of God in Christ have willingly and ignorantly become the slaves of the banks ruled by Satan's Jesuit Papacy.  This sin on our part should be confessed and forsaken.  For it can now be remedied!
For more information contact the Church at 610.340.0734.  With a gift or donation to the ministry of the Church, your Editor will be glad to help.
NOTICE:
Elder Bishop Eric Jon Phelps does not give legal advice, neither does he practice law, nor is he engaged in any form of commerce whatsoever.  This credit card debt elimination work is merely a ministry of Reformation-Bible Puritan-Baptist Church which thrives on the faith-promise giving of its members and the gifts of its supporters worldwide.  Credit-Card Debt elimination is part of the Church's work in opposing the Jesuit Order's Counter-Reformation quest of destroying historic White Protestant and Baptist nations composing Western Civilization.
Only registered users can comment.