False White Guilt: Basis for Rome's Unfolding Black-on-White Crime and Race War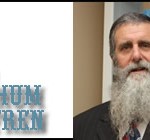 Although the Jewish Rabbi Shifrin is not a saved, Bible-believing, Hebrew Christian, he tells the truth having been a former teacher in the Los Angeles Mexican/Latino/Black-dominated public schools.  To read his article, see this link.
Only registered users can comment.