Pope's Islamic Hamas Killing Arab Palestinians in Israel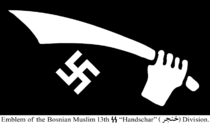 We must never forget that the Jesuit Papacy birthed and controls Hamas.  This fanatical sect, directed by Freemasonic Jesuit Temporal Coadjutors, has training camps in America! all with the blessing of the Pope's FBI/CIA!  Hamas is intended to radicalize all Arabs in Israel turning them into violent haters of Israel and all Jews in general—in spite of the fact that Arabs living in Israel enjoy the highest standard of living anywhere in the Middle East.  This purposed agitation empowers the Pope to be the great diplomat in "solving" a problem that the Black Pope and his Jesuits—aided by the Knights of the Equestrian Order of the Holy Sepulcher of Jerusalem, diabolically fuel.
Only registered users can comment.