EJP Replies: Tenets of Islam Resembling Romanism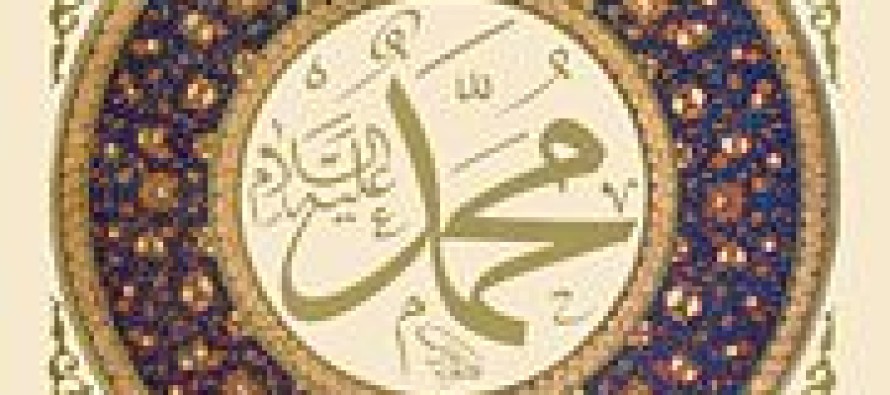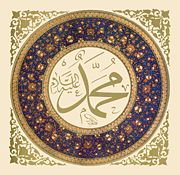 Dear Johannes,
I shall reply to your objections point by point.  [I had removed the name of the individual addressed at his request and then restored it after receiving his nasty, personal insults in his answer to my replies below.  These responses took several hours to compose and are applicable to others with similar objections.  EJP]

1.    You object to my statement that the Arabs are racially/genetically "wild men."  The fact is this is true according to the Word of God, the AV1611 Reformation English Bible for English speaking peoples.  We read in Genesis 16:11-16 concerning Ishmael, the son of Abraham, son of Hagar:  "And he will be a wild man; his hand will be against every man, and every man's hand against him; and he shall dwell in the presence of his brethren. . . ."

This is the decree of God and thus so it is.  The Arabs, if well led are good fighters, so why should not we White Protestants and Baptists fight alongside with them against the armies of Rome?  There is no hypocrisy on my part, just an acceptance of what the Bible literally declares.
2.    I am not misrepresenting Islam: I am merely reciting its doctrines that they are identical with Rome's doctrines.  Why be offended if I speak the truth?
3.    I never said that the Arabs were racially inferior to myself, or more specifically, the White races within Protestant nations.  But since you bring up the topic, I will state that the cultures produced by Arab Muslims compared with Caucausian White Protestant cultures are most assuredly inferior.  When you compare the Arab peoples with the Jews living in Israel, the difference is obvious.  Since you disagree, please designate a specific Arab Muslim culture that is equal with the lowest White culture in Europe, say Poland or Ireland.  As I have stated elsewhere, White Roman Catholic cultures are inferior to White Protestant cultures.  If you disagree, then refute the claim by specific example.
4.    You state that since a Bible-believing White Protestant and an Arab Muslim cannot agree on the correctness of each religious beliefs, then we they cannot unite in battle against the armies of the Papacy.  That is not true.  As I have stated to Dr. Omar Zaid, we can unite to defeat Rome, but we must return to our countries where Islam is the religion of his country and Bible believing Protestantism and Baptist-Calvinism is the religion of my country.  The two faiths cannot exist on the same soil since Islam is intolerant and Bible-believing Protestantism tempered with Baptists is tolerant granting freedom of conscience, speech and press.  Further, I care not that my people have in fact produced the superior cultures over all peoples for the last 500 years; I care that we unite against a common enemy that desires to destroy both of our peoples.
5.    Indeed, Rome wrote the Koran and EX-JESUIT Alberto Rivera is not my only source, but there is a Prince of Venice who was a high-Freemason with access to the Vatican library who told me the same.  Surely you are not denying that Muhammed had a connection to Rome via one of his wives and the Augustinian Order?  These are esablished facts of history.  Muhammed killed enemies of Rome, namely, racial Jews and non-papal Christians—many of the Arabs in Arabia!
6.    Why should any avid reader and believer of the Koran be outraged over the obvious parallels between Romanism—the very worst of all works-based religions—and Islam, its identical twin in at least ten catagories?  The truth is the truth.  I have given you the parallels below, yet you deny them.
7.    I did not say that Islam worshipped Mary as does Catholicism.  I stated that Islam has a high regard for Mary—the same Mary of Romanism, which Mary should not be in the Koran.  Further, you state that no human should be worshipped, which is a denial of the deity of the man, the Lord Jesus Christ— "God manifest in the flesh" (I Timothy 3:16).  Your Koran states that He is merely a prophet, that He is not the Son of God which is blasphemy and evidences the spirit of the Antichrist (I John 4:3, 14-15).  Nevertheless, our peoples can unite to fight Rome, and then return to our lands.
8.    Counting beads is counting beads: a fruitless, religious work thinking that such an act will merit something from God.  Again, this is works salvation and when I was in Israel back in 1976 I saw my first Muslim man counting beads and thought "this is quite Roman Catholic"—and it is.
9.    Jerusalem is holy to Roman Catholics in a superstitious fashion while Jerusalem is called "the holy city" (Daniel 9:24) and in that sense is it holy to Bible-believing Christians.  As stated previously, Roman Catholics are not true Christians: they are pagan idolators worshipping images.  We Bible-believing Christians—mass-murdered by the Roman papacy for nearly 17 centuries—do not consider Jerusalem a place of worship above any other place at this time in God's dealings with men (John 4:21).  We pray for the peace of Jerusalem as exhorted by the Bible (Psalm 122:6); but we are not under any command to make "pilgrimages" to Jerusalem as do the Romanists.  Further, Jesus the Messiah, "the one whose goings forth have been from old, from everlasting"—was not born in Jerusalem, but in Bethlehem (Micah 5:2; Matthew 2:5-6; Luke 2:4).
10.    Indeed, there is one God (Deut. 6:4).  The New Testament declares the same (I Timothy 2:5).  Yes, Abraham was a prophet of God (Genesis 20:7).  But tell me, if there is one God—and there is, and if Abraham was his prophet—and he was, why do not you and all other Muslims believe the literal words of God spoken to Abraham?  For the Abrahamic Covenant (Genesis 15:18-21) is an unconditional, everlasting covenant God established with Abraham, which covenant involved the promise of a specific portion of land to Abraham and his physical "seed."  The words of God concerning this same land promise were repeated by God concerning Isaac: "But my covenant I will establish with Isaac" (Genesis 17:21), God also stating "In Isaac shall thy seed be called" (Genesis 21:12).  That same promise is then passed by Isaac to Jacob (Genesis 28:4).  The specific land promise that is a part of the Abrahamic Covenant belongs to Jacob and his physical descendants, but the Koran states that Ishmael was given this promise, not Isaac.  Nowhere in Genesis or the entire Bible does it state that the Abrahamic Covenant—including the land promise that would come to be the nation of Israel—was ever given to Ishmael.  On this one point alone, the entire Koran can be dismissed as a heresy and a blasphemy.  On this one point alone, the physical seed of Isaac (Hebrew/Jewish/Israelites) must constantly contend with the physical seed of Ishmael (the Arab "wild men") and serves as the heart of the perpetual Arab/Israeli conflict.  Cede the promise to Isaac/Jews and Ishmael/Arabs would then voluntarily move out of the land of Israel into the 22 surrounding Arab nations.  But we can still work together against the usurping power of the Jesuit Papacy.
11.    I realize that the Koran has an English translation, but my point is that the heart of Islam is the Koran and its language, Arabic.  So much so that the greeting of any Muslim of any nation is in Arabic "Salaam."  The cultic, hatefully racist, anti-White, Black Nation of Islam uses this very greeting daily.  Every religious leader is called an "Imam," which word is Arabic.  The Imams also preach in Arabic first and then the language of the peoples being addressed.  Arabic is the paramount language of Islam and is spoken to a certain degree by every Muslim of every nation.  In this same sense, every Romanist priest learns Latin, just as every Imam learns Arabic.  All Canon Law is in Latin in which the Romish priest must be fluent.  The parallel is identical.
12.    Concerning the Bible, Rome has always been the greatest oppressor of the Bible being in the hands of the common man in a common language.  This is condemned in the Order's wicked Council of Trent (1545-1563).  Rome HATES the Bible and has murdered tens of millions of people who held the Bible to be the final authority of faith and practice.  Rome has done every thing she possibly can to replace our OT Hebrew Masoretic Text/NT Greek Received Text (the basis for the AV1611 Reformation English Bible) with anything but those texts.  There is only one Bible—the text just referred to and if translated into German, Luther's German Bible; if in Arabic, Van Dyke's Arabic Bible, etc.  Part of the Jesuit Order's Counter Reformation is to rip the true Word of God in our own language out of our hands by violence or by deceit.  Deceit has worked here in the West during the Modern Era, but during the pope's Dark Ages, the modus operandi was by the violence of the Inquisition.
13.    The Jews have not perverted the Torah.  According to the New Testament, it was to the Jews who were committed the oracles of God (Romans 3:1-2).  The Lord Jesus Christ quoted from the law of Moses, Isaiah, Psalms, recounted the history of David from I Samuel as though what was originally written had been preserved up to the life and times of Christ during the First Century.  Christ himself said that "not one jot or tittle shall in no wise (in Greek, a double negative for emphasis) pass from the law, till all be fulfilled."  Matthew 5:18.  God has preserved his Word that He gave to his Old Testament Hebrew prophets as well as his New Testament apostles and prophets.  To claim that the Jews corrupted the Torah is a blasphemy and a heresy.  Yet we can still work together against the enemy that seeks to destroy us both.
14.    As to the Talmud, it is an abomination, as it is intolerant just like Romanism and Islam.  The Talmud, also a work of Rome just like the Koran, includes the codification of much of the traditions of the Jews that the Lord Jesus Christ personally condemned, for it nullified the Law of Moses.  It is exalted to an equality with the Holy Bible just as Rome exalts Canon Law and Tradition on an equality with the Word of God; just as Islam exalts the Koran on an equality with or even greater than the Word of God.  These three religions—along with Buddhism and Hinduism—are works-salvation deceptions denying the deity of the Lord Jesus Christ and his preserved Holy Word—the AV1611 Bible for English speaking peoples.  Yet, we can still work together against the murderous Jesuits seeking to ignite war between us.
15.    There is no such thing as a Catholic Bible.  There is a Catholic book that resembles the Bible, that contains the Word of God.  But there is no Roman Catholic Bible that IS the Word of God.  Jerome's Latin Vulgate contains many of the words of God but it is not the Word of God.  It is a deception that keeps Romanists in the death-throes of the priests.  Thus Romanism is the king of the cults in that it, via Constantine, has created a false Jesus Christ masquerading as the real Lord Jesus Christ.  This, no other religion attempts to do, making them less of an abomination than Romanism.  This is why Rome, which houses the Vatican and its Papal System, is "the Mother of Harlots and Abominations of the Earth" (Revelation 17:5, 18).
16.    Muhammed was the open creator of Islam.  He is considered the founder of Islam.  Like Muhammed, Constantine was the founder of Roman Catholicism—falsely and blasphemously called "Christianity."  These are the parallels I sought to stress.  But like all military dictators, Muhammed killed innocent people attending to their own business and converted the Arabs of Arabia by the sword to his new religion.  Constantine did the same three centuries before Muhammed.  Charlemagne followed in his master Constantine's footsteps.  Both men, Constantine and Muhammed, are founders of works-salvation religions that are blasphemies before the one true God of the Bible.  Both systems teach their followers that it is right to subdue and kill their enemies who will not submit to their religions.  There is no freedom of conscience found in any countries that are Roman Catholic or Muslim.  Both religions persecute the Jews or submit them to a second class position in their cultures.  Yet we can still work together as Islam can never be compared with the papacy in the category of mass-murder.  Islam had no Inquisition.
17.    Muhammed was a mass-murderer on par with Constantine.  He invaded other nations to submit them to Allah and the Koran.  This is despicable.  "A man persuaded against his will is of the same persuasion still."  And every time Muhammed raised his sword, Rome benefitted.  What a coincidence! unless it was planned that way.  You attack me as being a defender of this damnable "War on Terror?"  Evidently you have not read my book or listened to my broadcasts.  To review for your benefit, I have stated that every war subsequent to the South's defense against the Northern Federal invaders (1861-65) has been a war fought for the benefit of the papacy.  I teach that the Black Pope's "Holy Roman" 14th Amendment, Cartel-Corporate Fascist, Socialist-Communist, American Empire founded on July 28, 1868, has been the pope's hammer of the nations in submitting the world to the "Vicar of Christ's" wicked and despotic "Temporal Power."  I teach that this present "War on Terror" is nothing more than a mass-murder of the Shia of Afghanistan and Iraq, soon to go into Shia Iran—financed by the Sunni nations of Saudi Arabia, Kuwait and the UAE!  (Over one million have now been murdered, many of which have been thrown into mass graves.)  I have stated that if either of my grown sons fight in this Crusade for the pope, I will disown them.  I teach that 911 was an inside job—a conspiracy—of the Unified American Intelligence Community overseen by Roman Catholic-Jesuit trained-Knight of Malta George J. Tenet, whose master was the Archbishop of New York City, Edward Cardinal Egan.  I teach that the Jesuits, in control of all Islamic leaders of note via Illuminized Freemasonry (especially the Saudis), have brought over ten million Muslims into the American Empire to be used to incite acts of violence, the endgame being to drive all Whites into Right Wing Jesuit Fascism—and it is working.  When that happens, every Muslim in the country will be killed by angry and enraged White men.  Therefore, I teach that every Muslim must voluntarily leave North America or be forcefully removed, lest they be killed in-masse during the next 10-20 years.  I am seeking to save the lives of these Islamic people who are being used by Rome—via wicked Islamic leaders pandering at the feet of Pope Benedict XVI—as pawns in the pope's game of destroying both of our peoples to end in world government.  Thus, to my knowledge, I am the greatest friend of American Muslims (of any race), as I am concerned for their persons, not their anti-Christ religion.  This is why I was the first to expose the truth that "white devil" Francis Cardinal Spellman was responsible for the murder of the Black Nation of Islam leader Malcolm X in 1965.  This is why we can war together against the papacy, after which war we can remove to our own countries with our separate religious beliefs.
18.    Islam—convert or die during war.  Romanism—convert or die during both peace and war.  But you are wrong in one point.  If a Muslim converts to any form of "Christianity," he/she is to be killed.  This is called an "honor killing" and it usually involves beheading.  Please do not deny this as I know it to be fact.  When White Protestant nations engage in war, we have rules.  One of those rules is not to kill prisoners of war.  They are detained and fed until the end of the conflict regardless if they convert or not.  Thus, the law of war in Islam is savage compared to the law of war of White Protestant nations.  Concerning Romanism, nothing surprises me as it is much more barbaric than Islam.  When Savanarola preached to the camp of the Muslims, he found that they had a much higher morality than the camp of the Roman Crusaders.  Thus, Saladin was most virtuous in allowing the survivors of the siege of Jerusalem in 1197 to leave the city.  Richard the Lionheart and his marauders killed 10,000 Muslims in the Mosque of Omar in Jerusalem: the blood was three feet deep.  You are correct: Richard was a crusading savage; Saladin was a principled warrior and he killed 230 Knights of Malta and Knights Templars for which I do rejoice.  You see, we can work together though we disagree as to the truth pertaining to the one true God.
19.    You state that upon conversion to Islam, your sins are forgiven.  This is a personal work done to atone for your sins.  Your "good work" of submitting to the Koran saved you.  To the contrary, the Bible teaches there is only one payment for sin—the blood of Christ.  The finished work of the Biblical Lord Jesus Christ is the basis for God's forgiveness, not the human work of submitting to a creed.  Islam is a works-salvation religion, is devoid of the love of God—as the world "love" occurs nowhere in the Koran.  Further, according to the Bible, only the saved in the Body of Christ—the true Church of the Lord Jesus Christ composed of living people washed in the blood of the Lamb—will be in the Kingdom of God.  Jesus Christ is the way, the truth and the life.  No man comes to the Father, but by him (John 14:6).  Even though the Koran is wrong on this point, we can still work together against Rome.  Suleiman the Magnificent considered the Protestants his allies against the papacy.
20.    Both Canon Law and Sharia Law are creations of men.  Since you greatly admire Sharia law, then you must seek a country, like Saudi Arabia, and live under that law.  Do not attempt to bring it to North America as there will be war.  Any country that is burdened with Sharia Law is backwards, invents nothing, its women are human production machines, and a host of social evils attend its enforcement.  I will say that Islamic countries punish crime.  I have no problem with beheading for murder, kidnapping, sodomy, pedophilia and grand theft.  I have no problem with cutting off the hand for theft committed for the third time; clearly this law is for lower populations that do not read the Bible and thus have no internal restraint on their sinful tendencies.  One of the characteristics denoting the advancement of Turkey is Ataturk's abolition of Sharia Law in 1922.  There is no Muslim nation with a higher culture than Turkey—and it has no Sharia Law!
21.    Pilgrimages are religious exercises tending to superstition and appealing to emotion.  Be they Islamic or Romanist, both are money-making activities for Rome and Mecca, as both cities are ruled by the pope.
22.    Your final appeal pleases me in that we do not have to have religious dialogue to work together.  Again, we have different Gods and different means of salvation.  But when you call me an arrogant racist, that is slander.  I cannot continue to communicate unless you apologize for such a charge.  I am a Biblical racist, hating no man because of his race and preferring my White race to all others.  I am not a hateful racist, of which you accuse me evidenced by my interaction with Blacks, Arabs, Chinese, Mexicans and others who also have allegiance to their own races, yet they do not hate me.
In conclusion, you quoted not one verse defending your statements from the Koran: I quoted several from the Bible defending my propositions.  It is you that has cost me much time (two and one half hours) and thus, maybe it is best to end this conversation.  I Hate Islam, but love the Muslim.  That will never change.  It is only with this understanding that we can work together against Rome, each of us having our distinct countries in which to live.  If one of our citizens converts to Islam, he can move to your country where he can live under the Koran's Sharia Law.  If one of your citizens converts to Biblical Christianity, he can move to my country and live under the Law of the Holy Bible of the Protestant Reformation.  Our nations can trade with one another, respect each other as men created in the image of God, but we can never, never, never live in the same country without bloody war—due to the intolerance of Islam.  Join me with this understanding, or let us abandon any hope of working together against the greatest mass-murderer of Muslims and Bible Believing Christians—the damnable Pope of Rome.
Only registered users can comment.